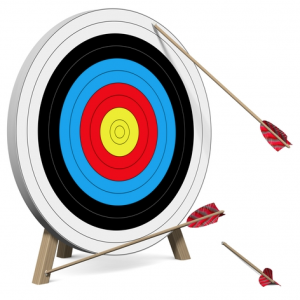 The 3 Reasons why Leadership Development Programs Fail
1: Lack of Fit with Specific Context
2: Poor real-life Applicability
3: Insufficient guiding Measures
Organisations around the globe invest heavily in Leadership Development Programs; yet the general level of satisfaction is low in terms of visible and lasting impact.
Recent studies highlight three main causes for the lack of effectiveness in the majority of classical Leadership Development Programs:
1. Lack of fit with the specific Context
("one size fits all" approach)
See the Number 1 Grooa Solution on this page
2.  Insufficient Real-Life Applicability
(theoretical class learning is wasted when people are confronted with the reality at work):
3.  Lack of appropriate guiding measures
(Lack of pre- and post- assessments and inadequate ROI evaluations)
See the Number 3 Grooa Solution on the Assessments page
Useful References: 
Mc Kinsey: "Why Leadership Development Fail"  
Bersin: "Applying Design Thinking to Embed Learning in or Jobs"  
Hopp:  "Applying design thinking at the heart of L&D delivery" 
Grooa Solution Nr. 1: Bespoke Design that Fits with your Context

Our approach is specific to your needs. When if comes to the Human Capital, our motto is "One Size Fits One"
At Grooa, we do not believe in the "efficiency" principles of "one size fits all".
Especially when it comes to Human capital, we believe in "productivity"
(see definitions below)
We Design Leadership Development Programs that Fit with your Unique Context.
We specifically engage you in an upfront conversation; together, we clarify and define the specific vision, detailed expectations and selected behaviours that will bring about your Desired Transformations; together with you, we co-create the most cost- and time-effective Design that fully reflects your set-up, your culture and your challenges.
In the Grooa world, Design means simplification, focus and effectiveness.
We are relentless in finding best solutions for Clients, so you can expect to be challenged.
Only through a fiercely passionate conversations can we help you extract the essence of what your organisation truly needs; in this way we can learn about your unique context ad challenges, thus making sure that we offer you top value with our programs.
Definitions:
Efficiency is "Doing the Same with Less"
Productivity is "Doing More with the Same"