The pandemic appears to have affected women more than men. It seems like the anxiety of an uncertain future has somehow triggered conservative fear-reactions that have pushed many women several years "back" in their journey towards equality.
Concerns are being raised about the increased share of domestic chores that have disproportionately fallen onto women; as well as about the increased work pressure with higher demands, stricter controls and expectations of always being available, which make the majority of women claim that they are "exhausted" as reported in a recent study by Deloitte (Europe and US).
But that is not all.
The same Deloitte study reports how Professional Women start to doubt their chances of success and fear that their career progression will slow down. This might be partly linked to the exhaustion and partly to the increased isolation.
I believe that distancing and isolations have actually brought a specific challenge in the spotlights: women's ineffective use of professional networks.
Already a few years before the start of the pandemic, this challenge had started to emerge as a critical aspects hindering women's career progression beyond middle level position.
This is not so much an effect of the "self-confidence gap" earlier highlighted by the likes of Sheryl Sandberg, Katty Kay and Claire Shipman (who encouraged women to be as assertive as men), but rather a much more subtle "value trap" that prevents many women from being relaxed about simply being themselves outside of their regular job duties.
What is this "value trap"?
Many business women express some moral concerns about the risk to "over-benefit" from connections. This often appears to be a limiting belief or a bias. Having suffered the exclusion from many "boys cubs" in the past, women do not want to risk going the same way, and are not fully capitalising on their networks, especially female networks, as reported by a 2018 study.
I have myself observed it time and again. I have participated or been invited to speak at various women associations, where the recommendation was "to be careful not to give the impression of wanting to sell or push a deal or serve own interests". I have clients who tell me about their hesitations to share their passions or business ideas within other women, careful not to "over-represent themselves". Gender modesty seems to make many women less effective in proactively contributing to networks in a way that can truly build collective intelligence, create new perspectives and open new doors, i.e. benefit everyone, each individual and the total group.
In my corporate career, I have encouraged the women around me to speak up their mind truly with their passion, to say what they mean and to tell how they feel, because there is absolutely nothing wrong in inspiring others and nothing to be ashamed of in having different ideas than others have, looking for alliances, or a different position; this is how we innovate and advance.
Now, as a leadership scholar and trainer, I continue my advocacy, but I am sometimes saddened when I see that the isolation of the lock-down has pushed many smart women to drown in "being too busy and exhausted to invest in themselves"; a real shame, because opening up to learning and proactively networking would help replenish their energies and give them a way out of a looming burn-out.
That is why I have started LIS Woman, a Learning, Inspiring and Networking Membership for Executive Women, which is structured in a way to provide a truly proactive way to capitalise on growing together.
The Membership includes peer-to-peer mentoring in Mastermind groups, Inspirational Webinars with panel debates and Vertical Leadership Development Training for Strategic Thinking and Wisdom.
I am grateful to the Fabulous Role Model Ladies who accepted to share their inspiring stories and I am looking forward to welcome the first circle of Fabulous Members next week.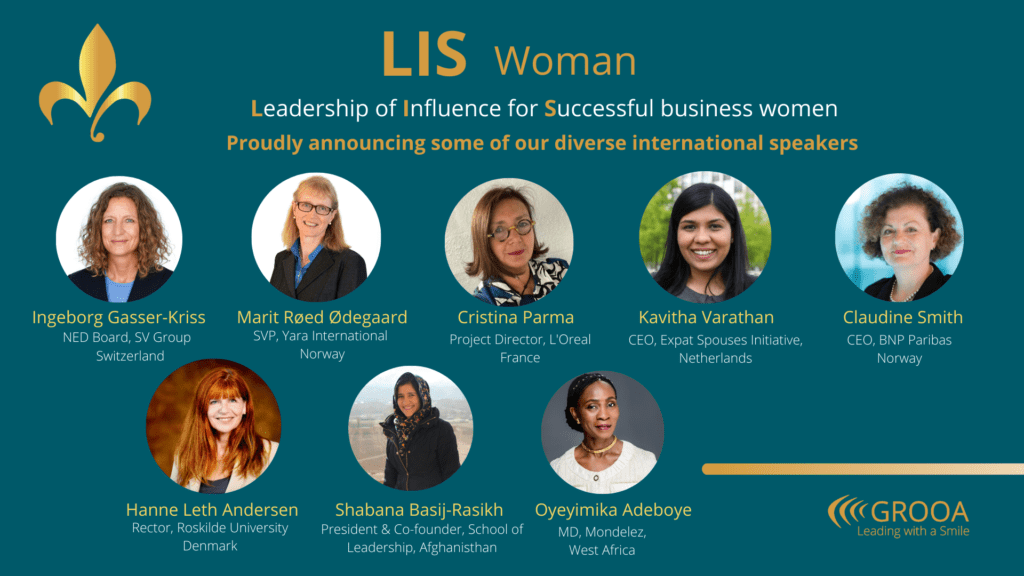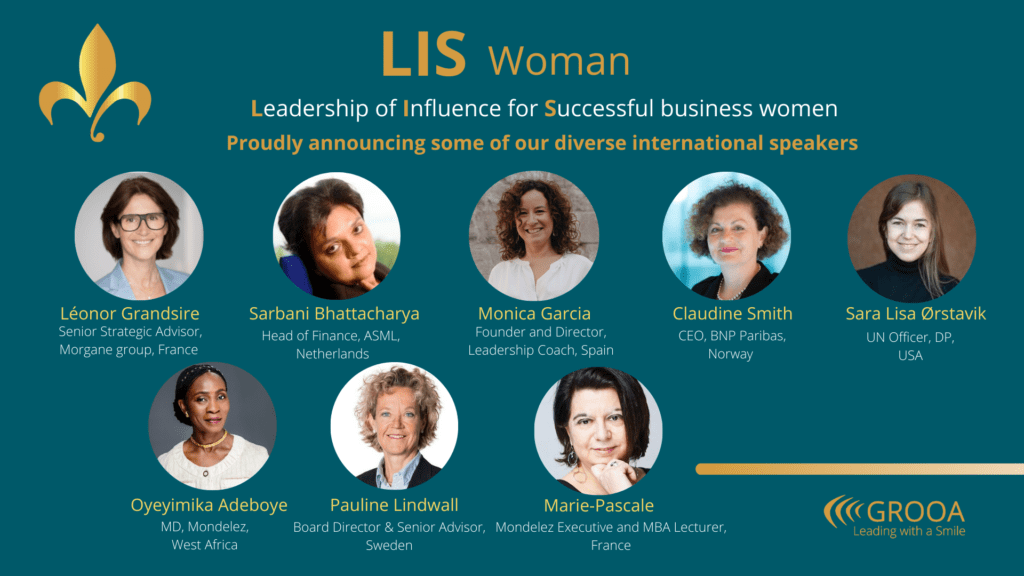 The Membership is "by invitation only" but we accept nominations to review (info@grooa.com)
April 6, 2021
Laura Lozza
Managing Partner, Grooa
#newworkingforwomen #womenempoweringwomen #womennetworking #womenleadership #womenforwomen #womenleaders