The C.L.E.A.R.TM Mindset is a transformational leadership program
Develop the Confidence and learn the Skills necessary to tackle difficult conversation with assertive joy and productive outcomes.
Much more than a Change Management and a Conflict Management combined,
this training will for ever change the way you look at change, uncertainties, diversity of ideas, disagreements and conflicts
You will know how to stay calm and clear in your head, manage emotions and invite a productive dialogue.
You will know how to assertively offer your position while staying curious to learn from the position of others.
You will have the tools to handle even the most bullying or clumsy counterpart
You will feel confident and in control.
You will be able to improve decision making and relationships.
You will know how to increase your impact and influence.
Hundreds of international leaders have already been trained and coached according to our transformational leadership methodology (executives who work in such international companies as Thermofisher, Roche, Unilever, Mondelez, Essity, Giocoplast, Poste, Yara, Mars, Marel, Universal, L'Oreal, etc.)
(see testimonials on www.theclearmindset.com)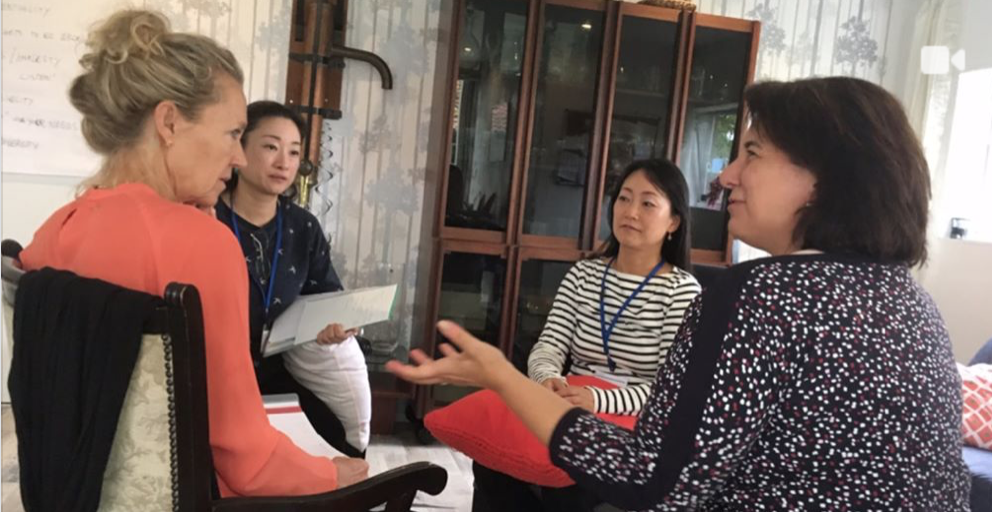 What is the C.L.E.A.R.™ Mindset?
The C.L.E.A.R.™ Mindset is a philosophical approach to Innovation Leadership; it is based on multidisciplinary studies of cognitive neuroscience, social psychology, multicultural communication and behavioral leadership; it is also grounded in extensive empirical observations of innovative teams and cross-functional collaboration in multicultural contexts.
The pivotal point of the C.L.E.A.R.™ Mindset philosophical approach is the C.L.E.A.R.™ Mindset Theoretical Model that illustrates both the genesis of unproductive personal conflicts and the alternative productive route that can generate intelligence through open dialogue, ultimately leading to co-creation and innovation.
The practical application of the C.L.E.A.R.™ Mindset Theoretical Model requires practice, hence a methodology is also developed to guide the learning: the C.L.E.A.R.™ Mindset Method is articulated in five sequential steps of self-discovery, interpersonal awareness and focused behavioral training.
The C.L.E.A.R.TM Mindset Online MASTER CLASS
Learn the confidence and skills necessary to transform disagreements, complaints, and difficult confrontations into engagement and innovation.
Do You Ever Feel
Unheard?
The 3 Biases That Sabotage Our Leadership
The Only Person I Can Change Is Me:
The 5 Steps